Proud To Be Steady.
We Are Halsted.
Every day we help our clients create a lasting impression for their customers, turning ordinary packaging into a memorable experience. We empower and support our clients, enabling them to prioritize their customers. By leveraging 150 years of experience, we have become a reliable and trustworthy partner that delivers innovative end-to-end packaging solutions, minimizing clients' risk while scaling their growth.
The Halsted model is simple. Family-owned and operated since 1876, our business has been to support and grow your business. Our team is here to help you and your sales team compete and win in this industry. For more than 145 years, Halsted has provided products and services to packaging distributors and retailers around the globe. We handle the sourcing, quality control, financing, transportation logistics, warehousing and distribution for your packaging products. With manufacturing facilities and partnerships in nearly a dozen countries around the globe, we help our distributors to:
Design and source the product competitively
Ensure the highest level of quality production
Expedite the shipping and customs process
Facilitate the warehousing, distribution, and financing of your product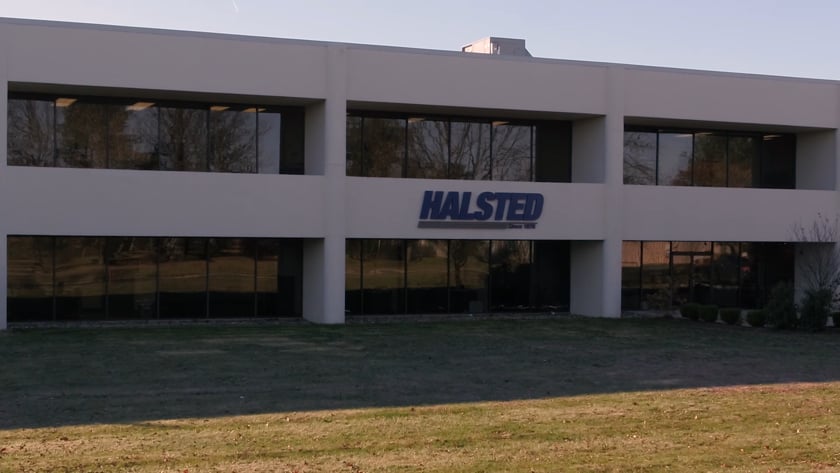 We can ship containers direct to your designated location, or arrange for partial quantities to be shipped from one of our strategically located warehouses. With distribution facilities on both sides of the country, we also offer our distributors immediate access to our extensive stock inventory.
Halsted employs a team of product specialists around the globe that take pride in making sure that our products are of the highest quality. Our team is actually on the ground in our manufacturing facilities, tasked with ensuring that our products meet your quality standards (and ours). Our manufacturing partners are food grade certified, with third-party certifications that are recognized under the Global Food Safety Initiative (GFSI).
Equally important to maintaining quality facilities is our vast network of supply chain partners across the globe. Our purchasing programs are built to protect our distributors from potential economic and political disruptions in the market. Our ability to shift from one region to another during times of volatility is a key to keeping our distributors in-stock and able to compete.
Our business model is built on trust. And we look forward to earning yours.